Military M923A2 5ton 6×6 cargo truck with the Cummins 6CTA8.3 turbo motor and Allison 5-speed auto trans. Odometer shows 8606 miles and 373 hours. This truck has headlights, brake lights and blinkers, wipers, cab heat and defrost, antilock brakes, 14 foot bed with sides that fold down, and it has a 5 ton offroad capacity or 10 tons on road but it is under rated and will carry more. It starts right up in the cold and will go thru deep heavy snow. This truck is road ready and registered with documents in hand (reg under 26k so no cdl and 1990 so 25 years old) so the purchaser can reg it in his or her state and as antique so very inexpensive to own. It is automatic transmission with full hydraulic power steering and it has a dashboard air switch to engage the front axle for 6×6 driving. It appears to have been recently serviced by the military before it was sold off. This truck has an insulated soft top, which is much better in the summer. You bake in the hard top version and the soft top is actually not bad in the winter either. The cab heater keeps it pretty warm. It drives smooth and can comfortably cruise at 60mph plus. It does have a heavy leaf sping suspension and can be a little bouncy unloaded at highway speed over rough highway. The tires are a bit older but still serviceable they are around 40-45% tread. No CTIS in this truck it was blocked off and removed. I have a set of wood troop seats I can include if the buyer wants, some of the wood planks are broken and will need to be replaced. I can install a keyed ignition, turn the fuel rate up a bit for more power and teach the new owner to drive it.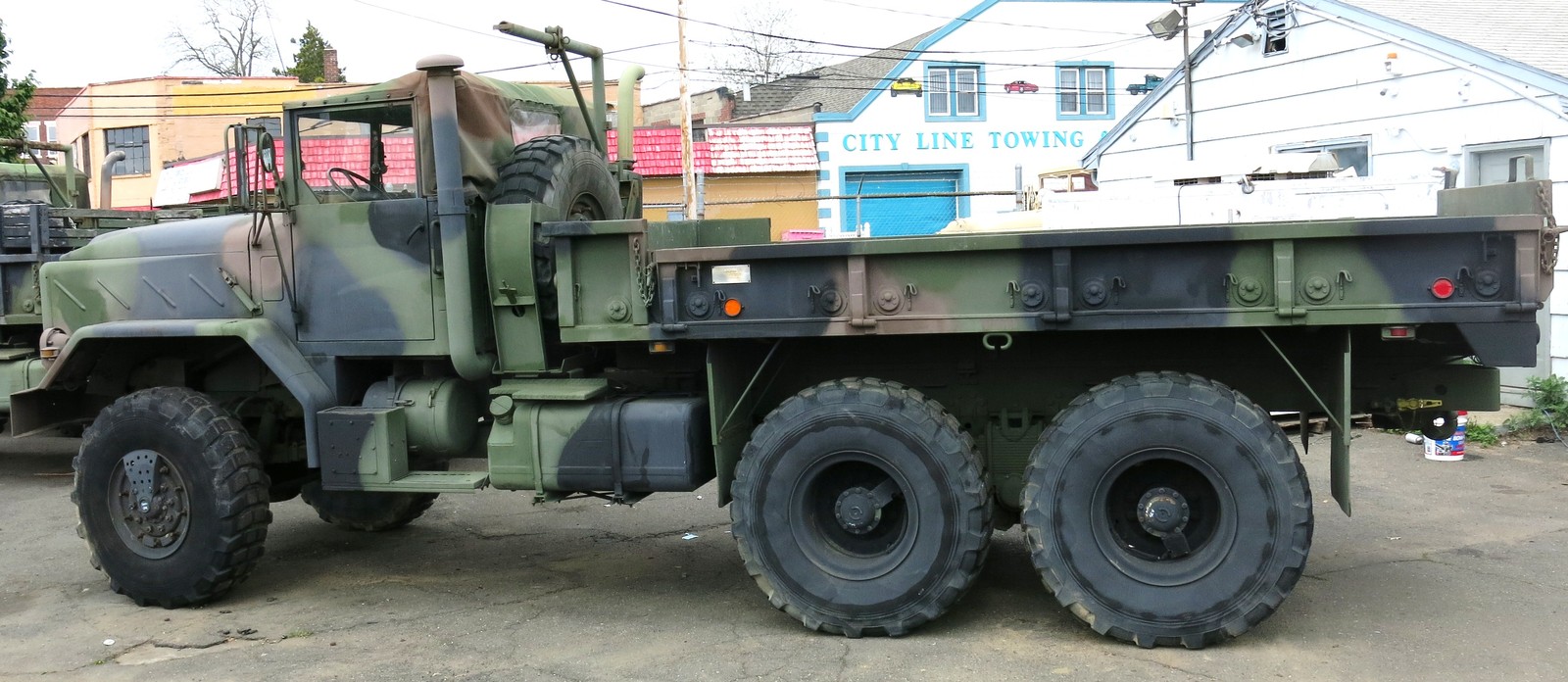 https://youtu.be/xcEQ3h_-b3I
Check Out These Diesel Truck Deals!