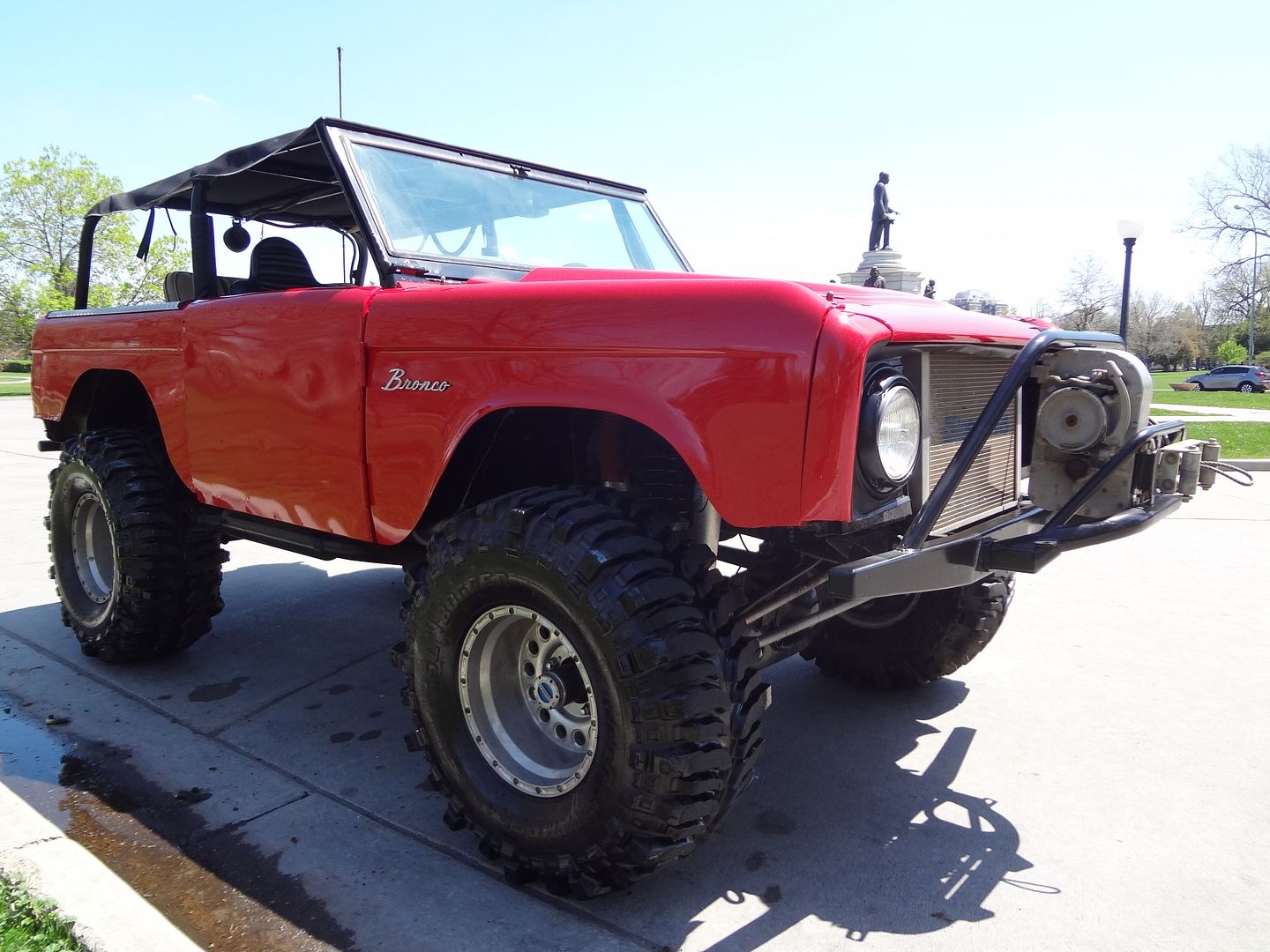 This awesome 1966 Ford Bronco Custom Trail Rig was built with no expense spared.  An original rust-free truck from Arizona was taken down to the frame during the restoration and built up from the bare bones.  Much of the originality of this truck was preserved while simultaneously upgrading the vehicle to take on the toughest trails!
First, the frame was outfitted with an upgraded suspension system with a dual shock setup in the front and heavy duty springs in the back.  All four wheels were upgraded to disc brakes (4 Wheel Disc Brakes) and the brake lines were run accordingly.  The truck received a 9″ suspension lift in the process in order to accommodate 35″ Super Swamper mud tires.  A hitch was added along with a custom rack up front where the heavy duty winch is mounted.
The body is mostly original with the sheetmetal in the front and back altered to accommodate the tires.  The doors are custom fabricated and are easily removable for trail day fun.  The truck has a custom rollcage installed with a near-new soft top to keep the sun out.  The hood is a custom fiberglass piece that comes off easily to allow unfettered access to the engine bay.
Inside, the truck features two racing bucket seats up front with new seat covers (not pictured) as well as a custom two seater bucket seat in the back.  All have racing seat belts to keep you in the truck, even on the gnarliest of trails.  You'll also notice some of the great goodies installed on the truck:
CB Radio
Front Air Locker and on board compressor
Fire extinguishment system
Aux radiator and transmission coolers/fans
Front and Rear Trail lights
The truck is powered by a beefy Chevy 350 V8 crate motor linked to a 2 speed automatic transmission.  The rear end appears to be geared at 4:10 and has a ton of low end power for the trail.  The B&M Shifter ensures that you have ultimate control over your gear selection and the power steering allows you to move those mighty mudders with ease.  Also worth noting is the full MSD ignition system and straight headers to cherry bombs side exhaust.
This truck was built for the trail and would be an awesome toy for someone looking for a great classic truck to dominate the route and look good doing it!
See the Video and Pics below for more detail (Click on any pic to see the entire album):
https://youtu.be/WHrn5wcCQw8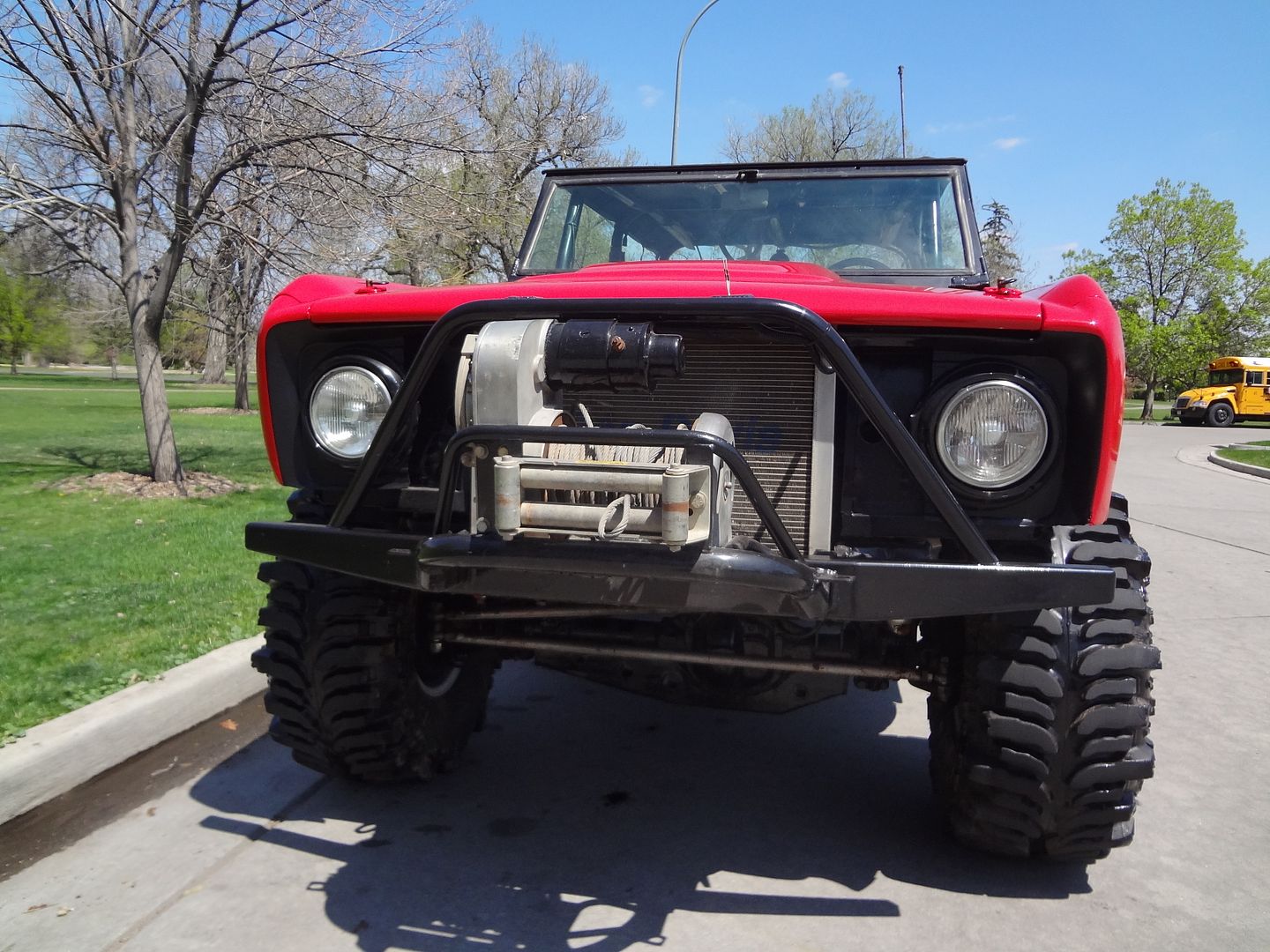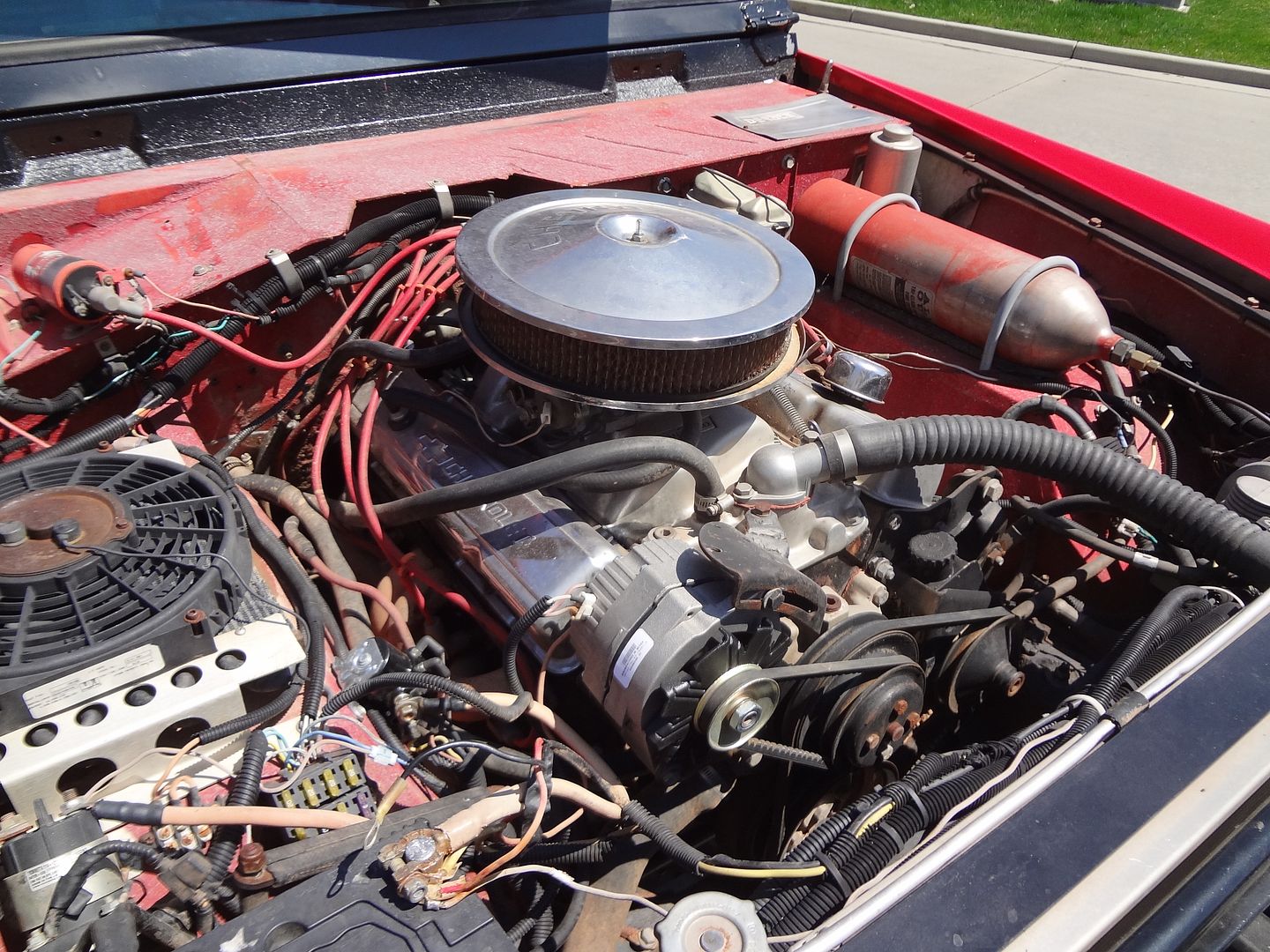 Check Out These Diesel Truck Deals!