UP FOR YOUR BIDS IS A 1966 DODGE W200 3/4 TON POWER WAGON.
THIS OLD GIRL IS QUITE SOLID, SOME RUST IS STARTING IN THE ROCKERS BUT IF CAUGHT NOW IT SHOULD BE AN EASY FIX.
ONE SPOT ON THE PASSENGER FLOOR AT THE CAB MOUNT HAS RUSTED THROUGH A BIT.
THE REST OF THE BODY IS QUITE SOLID BUT IN NEED OF RESTORATION.
I HAVE NOT OWNED THIS TRUCK FOR LONG, A WEEK AFTER GETTING IT I FOUND A 66 POWER WAGON WITH A NINE FOOT BOX, SO I AM SELLING THIS ONE TO FOCUS ON THE OTHER.
THE 225 SLANT SIX RUNS BUT COULD USE A TUNE UP, THE CLUTCH WORKS FINE AS DOES THE TRANSMISSION, TRANSFERCASE AND BOTH AXLES.
THIS HAS THE VERY LARGE COMMERCIAL UJOINTS.
THE BRAKES NEED WORK…YOU HAVE TO PUMP THEM UP.
THE BACK WINDOW AND THE PASSENGER SIDE REAR DOOR GLASS IS BROKEN BUT I WILL INCLUDE REPLACEMENT GLASS FOR THEM.
THE TIRES ARE OLD BUT HOLD AIR AND DON'T LEAK DOWN, THEY ARE 19.5 WHEELS, I ALSO HAVE A SPARE.
THE VERY SOUGHT AFTER HOOD SCRIPT IS IN GOOD CONDITION WITH NO BRAKES.
THE WOOD IN THE BOX IS SHOT AND NEEDS REPLACED.
THE REAR SEAT IS IN THE BED.
I HAVE A MODEST RESERVE IN PLACE TO PROTECT MY INVESTMENT.
LOCAL PICK UP IS ENCOURAGED BUT I AN ASSIST WITH SHIPPING.
THIS TRUCK MAY BE LISTED LOCALLY SO THE AUCTION MAY END EARLY.
PLEASE ASK ANY QUESTION EARLY.
THANKS FOR LOOKING.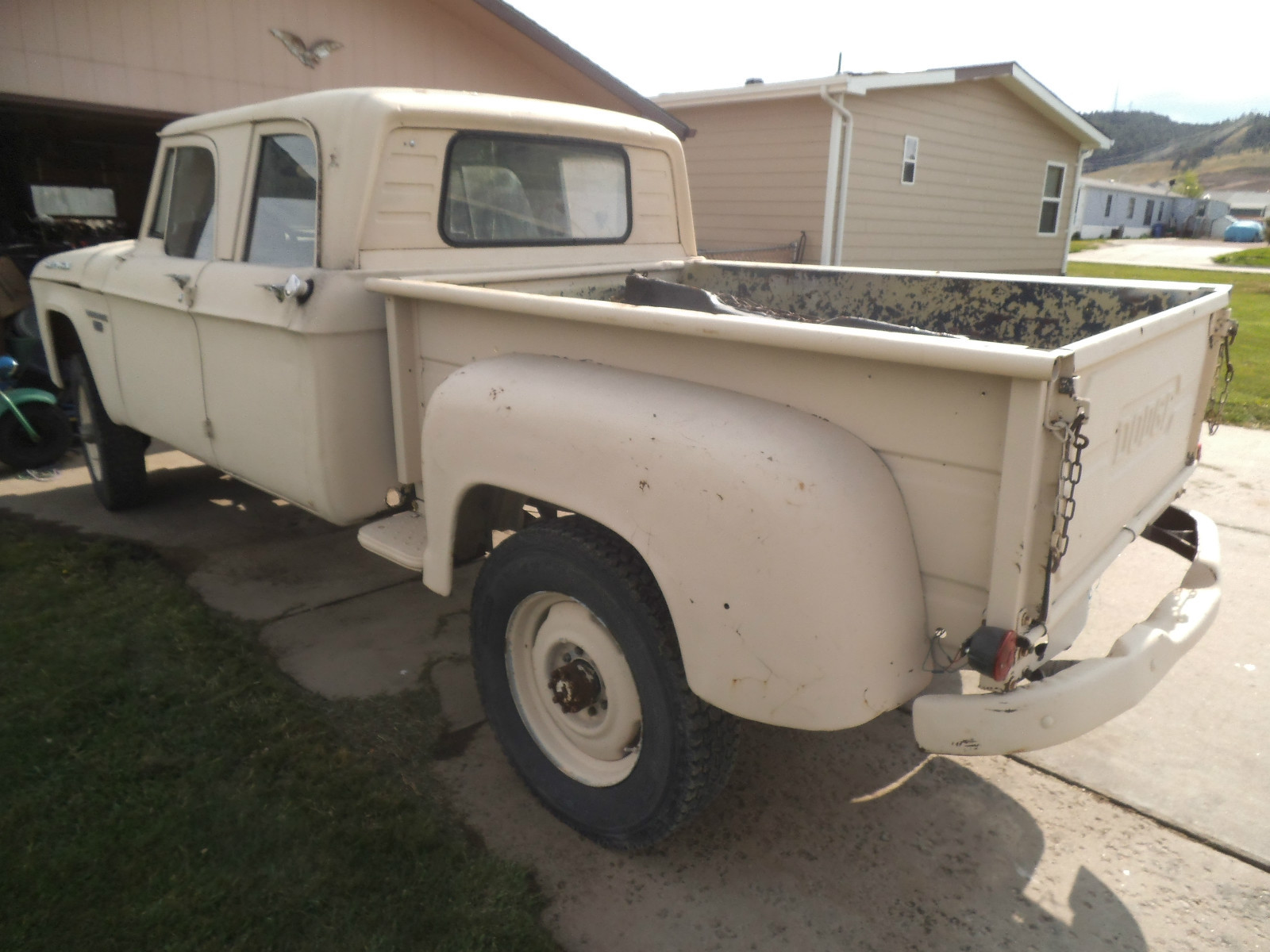 Check Out These Diesel Truck Deals!